Saturday, Oct. 7
Ranger Run (5K & 1-Mile Fun Run)
8 a.m. Downtown Alva Square in front of Rialto
Alumni Tent (Free Donuts/Coffee)
9 a.m. North side of Downtown Alva Square
10 a.m. Downtown Alva Square
Ranger Lunch on the Square ($6/person)
Directly after Parade Across from Rialto
​2 p.m. Third Floor Ryerson Hall
3:30 p.m. Ranger Field
Northwestern VS Arkansas Tech University Football Game
4 p.m. Ranger Field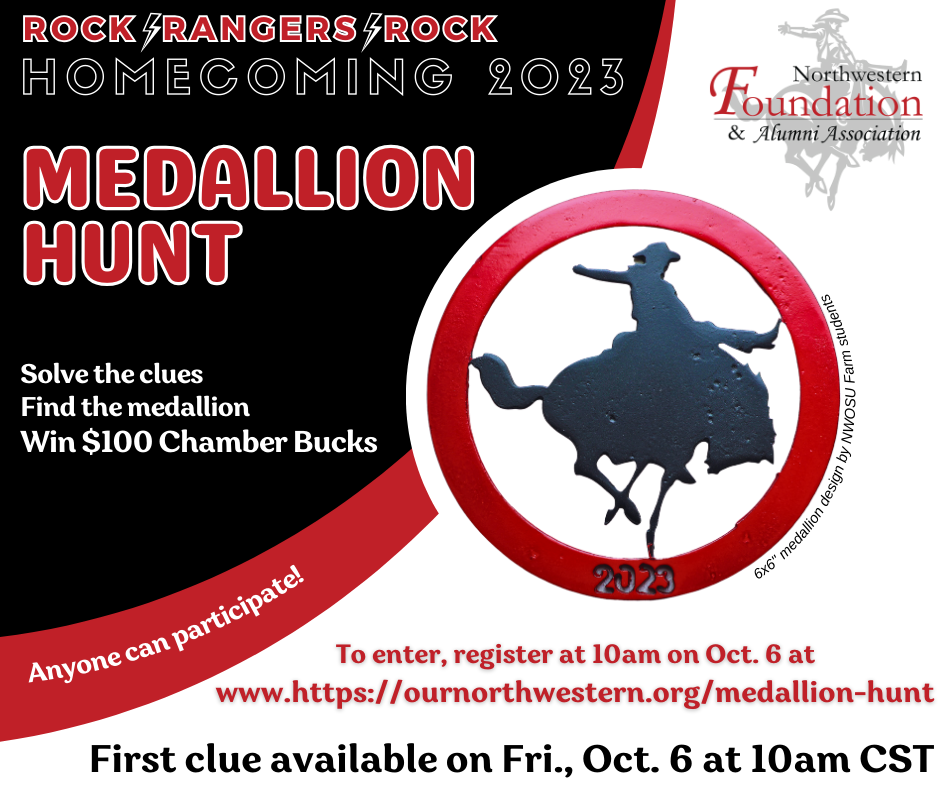 We are no longer taking pre-orders for the Homecoming tees. The tees are available in the Foundation & Alumni Association offices until 3:00 p.m., Friday, October 6. On October 7, the tees will be available for purchase at the Alumni Tent on the Alva Downtown Square, across from Rialto Theatre beginning at 8:00 a.m.
*We are out of size XL t-shirts please place orders accordingly
The Northwestern Alumni Association sponsors the annual Ranger Run, which is held on Saturday morning of Homecoming. The 5K Run and 1 Mile Fun Run begin promptly at 8 a.m. in front of the Rialto Theater on the downtown square in Alva. Registration begins at 7:15 a.m., and official Homecoming T-shirts are given to each paid entry.
All participants will receive a medal. First place in the men's and women's division for both the 5K and the 1 Mile Fun Run will also be awarded Chamber Bucks.
Participants also may choose to register and pay entry fee by going to the J.R. Holder Wellness Center and speaking with the assistant director, Shaughn Kelly (580) 327-8105.